We help you realize a production that is ready for the future!
The emphasis is on mapping and improving business processes. We look at how IT can contribute to this. We know what the systems can do, what the standards and best practices are and how we can apply them. Our proven approach ensures support throughout the company, structure and well-founded choices that everyone supports.
Our approach consists of the following three steps:
Desired application landscape
A feasible step-by-step plan
View of the investments
Results in a short lead time
Avoid the pitfalls
Make use of our market knowledge
Use our templates
Completely independent
Prevent exceedances and run-out
Preparing project employees
Templates, checklists and training courses
Review on current projects
Do you recognize these points?
"There is a lot of paper on the shop floor and the operator is spending more and more time on administrative tasks"
"Is the information in your ERP system not current and reliable?
"Is it getting more and more difficult during an audit or recall to quickly perform an accurate trace?"
"Can we better safeguard the process and become less dependent on the individual employee?"
"Do we have enough information to properly manage production?"
Curious about what Greywise can do for you?
Please contact Jos.
"Greywise helps us with the implementation of MES in our factories. They complement our own team well with their expertise and project experience."
"Greywise plays an important role by providing Avebe with highly professional support, advice and project management, both in the design and rollout of the MES system"
"Greywise has a lot of knowledge of Food and knows what IT providers can do; she guides us in selecting appropriate MES and ERP solutions."
Greywise is the expert in the field of production ICT in the food industry
Benefit from our knowledge through our blogs, whitepapers and knowledge sessions
In summary, you can say that the speed of change within IT is much higher and that OT is still very unknown within IT. OT cannot change as quickly as IT and the OT landscape...
The importance of good management processes for Manufacturing Execution Systems, or MES for short, is often underestimated. I've seen several situations where that led to problems. In a MES project a few years ago, I...
The difference between IT and OT is best explained with different levels of automation. The IT and OT domains each span different levels and have their own focus areas and priorities. The different levels of...
Part 2: Is your production ready for the future?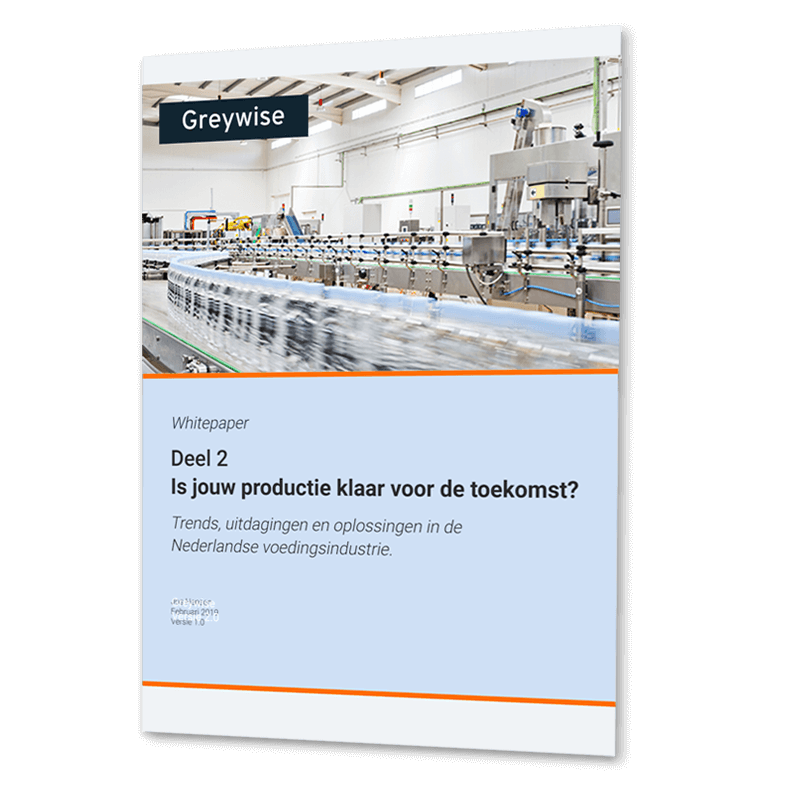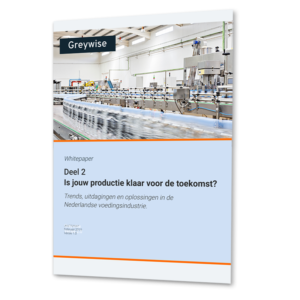 Trends, challenges and solutions in the Dutch food industry.
This white paper examines the following four trends:
Food Safety
Durability
Transparency
Laws and regulations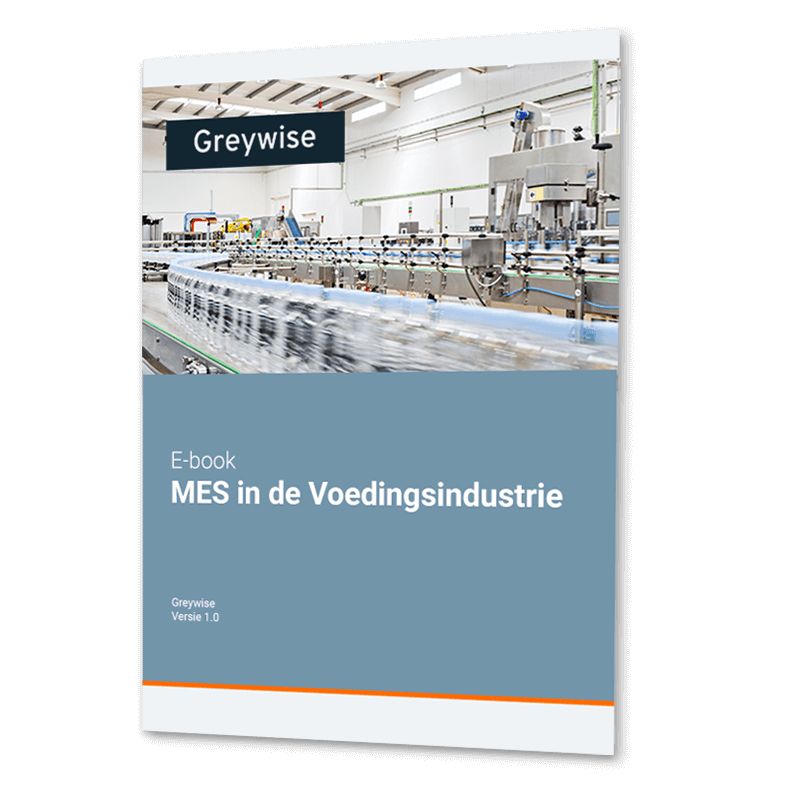 The conviction that an MES is necessary immediately raises a new question: What steps do we need to take to implement MES successfully? This white paper is based on many years of experience with MES in the food industry and with every project new insights are added and our approach is refined.
Upcoming knowledge sessions
Curious about what Greywise can do for you?
Please contact Jos.