MES in Corona time –
why MES can be of great added value right now!
Many companies have the following concerns:
Do my workplaces (on the floor) meet the correct requirements, or do they need to be adapted?
How do we restart properly after a possible production standstill, with the right quality and product requirements?
Are all processes, current systems, information provision still possible?
How do I get new information clear in the workplace?
Should we clean more, carry out more checks, or work in a different way?
How do we deal with changing market demand and production planning if this can change on an ad hoc basis?
This list can be expanded much further. Above are some concerns and considerations that we have heard a lot.
Of course, as an employer you want the best for your staff and you want to comply with legal requirements – but production also needs to continue and in the most efficient way. MES can play a major, and not to be underestimated, role in the workplace and the departments above.
Think of the following 3 relevant keywords:
Information
Quality
Schedule
Information: fast, up-to-date and immediately available on the shop floor
With the help of the right MES, information is fast, up-to-date and immediately available and therefore usable in the workplace. Especially now that we notice that physical meetings are becoming more difficult, it is so important to inform employees. New rules regarding production, an extra check, a transfer: with the right MES this is a matter of putting the right information in MES and making it available to the shop floor, colleagues, team leaders and so on. This also guarantees health safety; the information passes through the organization digitally.
At some companies, production has come to a standstill for a while because of Corona; demand disappeared or shifted to other products. Now that many companies are restarting production, or the production of certain items, relying solely on the operator's knowledge is risky; the knowledge may have faded somewhat. The right MES shows the operator what needs to be done, when, with which materials, with which settings and by whom. The first production is guaranteed by various quality and process checks in MES – let that production start-up come!
Quality: easy to secure through automatic checks
Quality is of course always of paramount importance; this is guaranteed by various checks. MES makes these checks automatic, both in-line and at-line. Is there a particular measured value out of specification? MES shows which steps must be taken to get back within specification; at the lowest level this can be configured.
The correct MES can be configured by management itself. This means that certain additional checks required during this time are made readily available to the production floor and the results are logged.
Planning: the optimal production plan by a MES
At many companies we see that the production planning (and in fact the demand) has completely turned upside down in the past period. Everything changed, the demand for certain articles rose sharply, for other articles it fell. Managing the ad-hoc changes in an 'analog' way is a good job, where a costly mistake is quickly made.
The optimal production plan can be easily calculated by an MES. Ad-hoc shifts can be optimally managed by MES. Running back and forth with paper schedules and orders to various lines is a thing of the past. Errors due to unclear planning are prevented. The correct quantity is produced and by considering the pipeline inventory, in the event of an adjustment, no product is lost
The list of topics could be expanded much further, but the above gives an overview of the situation as we have seen it over the past period – and the benefits that the right MES can offer.
Summarized; the right MES enables you to achieve the following in this uncertain Corona time:
Planning an optimal production plan – making it automatically available on the shop floor
When there is a sudden change in customer demand, or within production, a new plan is drawn up – taking into account current pipeline inventories, bottlenecks, occupancy, etc.
Due to this automated information provision, fewer physical contacts are needed
Ensure that information is up-to-date available in the workplace.
Ensuring the quality of the process and of production through various quality and process controls
Displays production results immediately, even during production (progress) for a total overview
Signals and logs problems, delays, losses, performance, consumption and so on
Can be configured: it is precisely at this time that extra checks , warnings and requirements can be configured.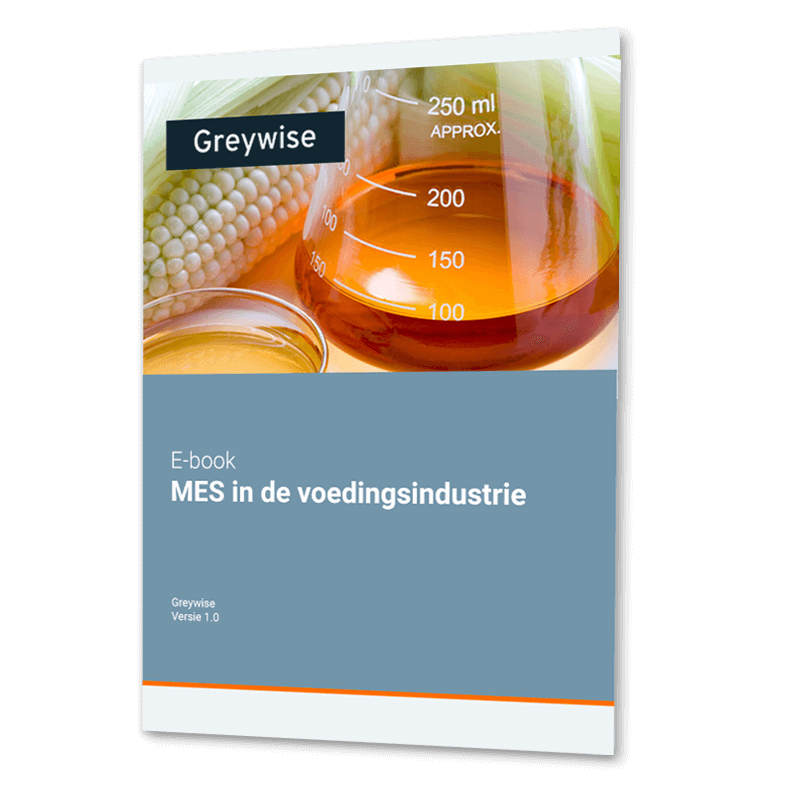 The conviction that an MES is necessary immediately raises a new question: What steps do we need to take to implement MES successfully? This white paper is based on many years of experience with MES in the food industry and with every project new insights are added and our approach is refined.
More about a Manufacturing Execution System
Pharmaceutical companies are required to maintain batch records so that authorities can confirm proper procedures are being followed. Modern Electronic Batch Records (EBR) can help with this and help companies comply with FDA regulations. An...
You hear the term MOM more and more often and this usually in combination with MES. But is there actually a difference between MES and MOM? In this article we provide the answer to this...
There are different types of MES systems and all these systems have their unique properties. But which system suits your type of organization well?
Curious about what a MES can do for you?
Please contact Jos.