Establish a Manufacturing Execution System (MES) strategy.
A MES strategy
To achieve the benefits of the Manufacturing Execution System, a number of conditions must be met:
There is a Production ICT strategy that MES is part of
There is a good delineation between MES and ERP and MES and the control layer
The company is used to working on continuous improvement
The right expertise is available
E-book
(Dutch) MES in the food industry
Production ICT Strategy
The management is convinced that good IT systems are needed to further improve production processes. With a good Production ICT Strategy it is clear which systems are needed and how they must work together to optimally support the business processes. The order in which the systems will be implemented is laid down in a multi-year plan.
One of these systems is a Manufacturing Execution System. An essential condition for a successful implementation of the MES is that management has faith in the MES and directs the entire process, from orientation to implementation. The CEO and the CIO play the key role here. Read more about a Production ICT strategy here.
Correct demarcation
A question that always comes up is: where is the demarcation with the ERP system and where is the demarcation with the operating systems and SCADA? When we look at the functionality of the Manufacturing Execution System, there are many ERP suppliers who say "we can do that too".
When we talk to the controllers we hear "yes, but the process should not become dependent on the Manufacturing Execution System. We can solve that better in the control system."
Both solutions offer possibilities, but sooner or later a limit is reached and we enter the area of "add-ons" and customization. Two years later, a definitive limit has been reached and the wishes of production can no longer be fulfilled.
Laying down a clear demarcation in advance that fits in with the chosen strategy is an essential condition for success.
Operational Excellence
In a production company that has been working on continuous improvement for a number of years, operators and support services are used to looking critically at their own processes and used to working in multidisciplinary teams.
They see the effects of change beyond the boundaries of their workplace. This is a good basis for the introduction of the Manufacturing Execution System.
Professional support
For many companies, the Manufacturing Execution System is a new area. The Manufacturing Execution System affects many processes and departments, involves a large number of people, leads to changes and requires considerable investment and effort.
In order to go through the entire MES process effectively and efficiently and to achieve the objectives within time and budget, engaging the right experience and expertise is an important condition.
More about a Manufacturing Execution System
Pharmaceutical companies are required to maintain batch records so that authorities can confirm proper procedures are being followed. Modern Electronic Batch Records (EBR) can help with this and help companies comply with FDA regulations. An...
There are different types of MES systems and all these systems have their unique properties. But which system suits your type of organization well?
GAMP5 (GAMP®5), or 'Good Automated Manufacturing Practices' is a non-mandatory legislation for pharmaceutical and food companies. It provides important guidelines for companies involved in the development and/or implementation of automated systems.
We will be happy to help you set up a good Production ICT strategy.
Is your production ready for the future?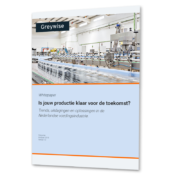 Trends, challenges and solutions in the Dutch food industry.
This white paper examines the following four trends:
1. Dynamic Market
2. Press costs
3. Short, reliable delivery time
4. Chain Integration
(Dutch) MES in the food industry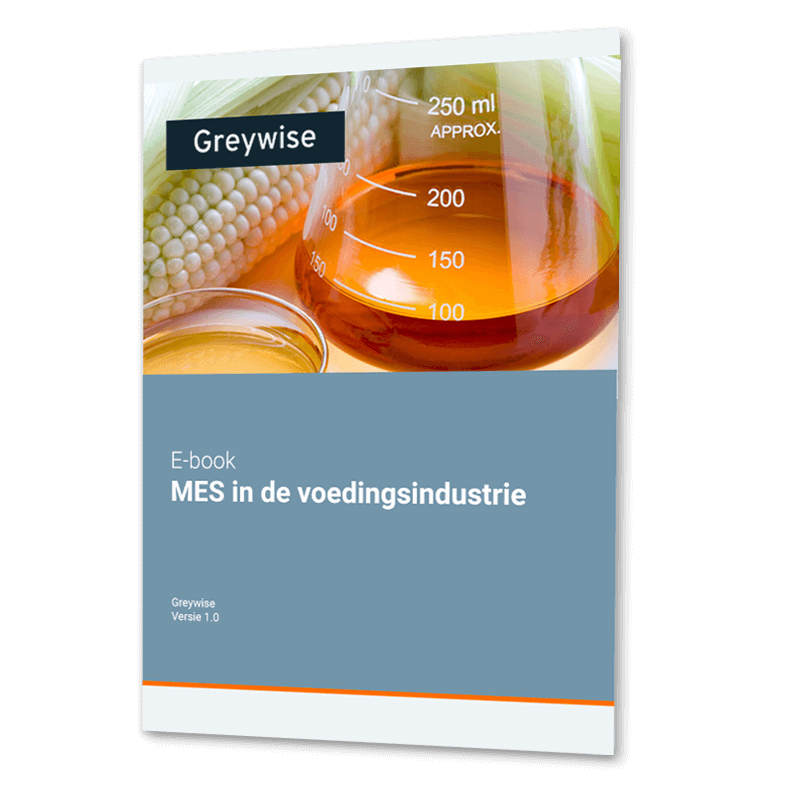 The conviction that an MES is necessary immediately raises a new question: What steps do we need to take to implement MES successfully? This white paper is based on many years of experience with MES in the food industry and with every project new insights are added and our approach is refined.